You'll know it. You take several photos a day. When you're on a trip, a few are a few dozen, and a vacation sometimes means a few hundred photos, most of which you'll never look at again.
Do you do it like me too? I always tell myself that however, I will sort through them afterwards, but realistically I never get around to it. And so not only my phone but also my computer (ok, ok I use the cloud everywhere) is full of tens of thousands of photos. And even though I will probably never see most of them, I certainly won't delete them either as they contain precious memories as well.
I probably won't be the only one with tons of photos since according to this Photutorial, 54400 photos are taken in the world every second, which is 4.7 billion photos a day or 1.72 trillion photos a year!
I bet you too have a bunch of photos stashed away on old hard drives or laptops that you haven't used in years, gathering dust in the back of your closet. Like me, you probably took thousands of photos before you had a smartphone and started using the cloud. We're talking about digital camera photos that the younger generation will soon be looking at about as much as my younger brother looks at a radio cassette tape.
And no, the only way to move those photos is not to manually drag them onto a USB – a project that, while often started, will never be finished because you age better with your love than you do with this activity.
So to rescue the photos from the old machine we will need three things:
To get the old machine up and running
Have access to the internet
Choose the right cloud
We've brought you a few reviews of cloud storage in the past, and I think it's perfect for this case. So let's have a nice little chat.
The best photo repositories
Google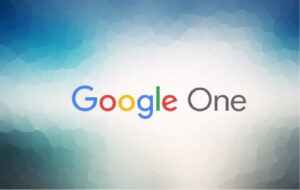 Google Photos is one of the most popular services. Quickly share, optimize, edit and tag family members. Plus 15 GB of free space.
More info: Google One Review
Link to website: Google Website
OneDrive

Large space, photo editing, album creation, easy sharing, syncing and tagging of places and objects. OneDrive offers you all this, whether on your PC or mobile. We've brought you reviews on OneDrive in the past as well.
More info: One Drive Review
Link to website: OneDrive Website
MEGA

The MEGA storage has a high-quality photo app. Automatically save photos from your mobile directly to the cloud. This service is known for its high speed and security. More about this service can be found here.
More info: Mega Cloud Review
Link to website: Mega Website